The REALISE (Refining And Learning from online tools for Internet Shared Enterprise) project is one of three Open Innovation JISC funded projects based at the University of Southampton, with partners at the University of Sheffield. The project is trying to find the best way to get users, researchers, developers and businesses linked up around open innovation in assistive technology. Caroline Ingram and Will Allen, from JISC Netskills, met with the project director Mike Wald and the project manager E.A. Draffan. They explained the background to the project, and what they are aiming to achieve. Mike also gave an outline of the project in a short video clip.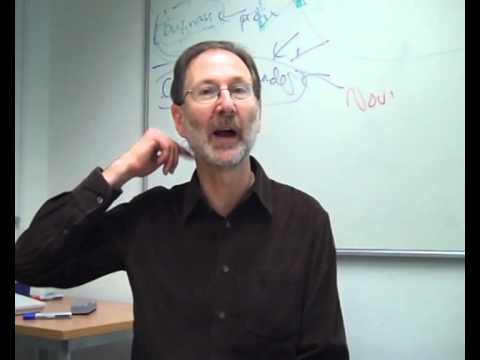 REALISE's focus on ease of use and open source technology are a good example of open innovation in practice. REALISE aim to produce an online collaborative marketplace in which users, researchers, businesses, charities, institutions and developers can meet to submit, discuss and potentially develop new tools to solve accessibility issues within education, employment and health.
The project team has already been involved in many projects developing innovative accessibility solutions, and all team members have previously developed assistive technology. For example, with previous JISC funding, they developed Synote, a simple to use synchronised annotation tool which can be used to produce a transcript of a piece of audio, with a facility to annotate the audio with notes, bookmarks, tags, images and text captions. In terms of accessibility Synote was initially developed for deaf students, but could be used by both dyslexic and overseas students, demonstrating that simple ideas which work in one area may be easily transferable to other areas. However, this transferability requires a place in which users can see tools and consider how they could be adapted to their needs.
The current project aims to build on the project team's experience of accessibility and open source development of software. Working with OSS Watch, and assistive technology organisations such as Full Measure and Devices for Dignity (D4D), the design of the REALISE marketplace will be iterative, requiring a lot of user input in finalising the software for deployment. The main sectors the project will be working in will be health, education and employment. Design ideas to test the marketplace will be drawn from D4D and initial users and stakeholders.
Mike and EA outlined some of the potential commercial link-ups and opportunities for taking ideas into the REALISE community and producing specialist services or products. It is hoped that REALISE will become the place that everyone interested in developing assistive technologies comes to: to check whether there's already someone interested in, or developing, an idea; to find a researcher who could take development forward; and to find partners in which to bring products to the marketplace, to realise their potential!