The Regional Enterprise Solutions Knowledge Network (RES-KN) project, led by the University of Plymouth, is the third 'Access to Resources' project visited by the support and synthesis team. It aims to bring local SMEs and Micro Businesses closer to the wide range of knowledge available to them from the sector generally and from academia, as Dr. Karen Murray explains below.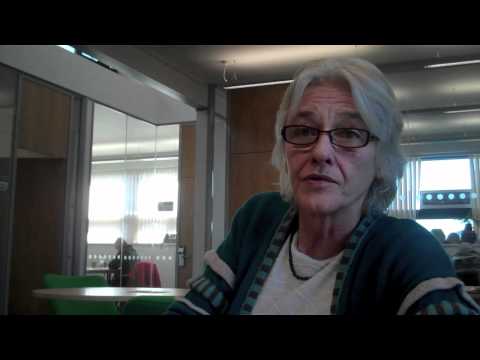 Something the support and synthesis team found very refreshing was Dr. Karen Murray's understanding of the strong relationships Further Education Colleges have with Industry. By working closely with these Colleges the University can quickly gain the trust of key industry contacts to whom they can then distribute relevant information/knowledge.
At this point, many of you might be wondering "what on earth is this knowledge or information", and why is it so important? Generally speaking academics are quite brilliant creatures who have the most profound understanding of certain subjects/topics. The difficulty, in some cases, is understanding them. RES-KN translates their work into something SMEs/Micro Businesses can understand and apply to their way of working almost immediately. This translation might be in the form of a written document, events (with carefully selected speakers) or articles via the Rural Enterprise Solutions (RES) website.
The RES website is the main driving force of the teams operations. This provides access to a wide range of resources, with a three click policy to find what you're looking for. As well as general dissemination the RES website can also be used to:
Deliver targeted mailshots across an 800 strong user base;
Log the time it takes to perform a given activity such as write an article;
Record recipients of information.
The driving force behind RES-KN is to enhance business sustainability, competitiveness and profitability by: providing them with access to resources; encouraging them to share and exploit knowledge, innovation and best practice; and promote collaboration.  JISC funding will help RES-KN to enhance the systems they already have in place by allowing access to all of their partners, introducing web 2.0 functionality and an ask the experts area.  Although RES-KN is focussed on rural and food & drink businesses Dr. Karen Murray is very certain these mechanisms can work for any industry!