The 20 JISC Relationship Management projects gathered in the convivial surroundings of York St John (YSJ) University for a milestone event just before Easter. This was the final gathering for these 13 CRM process improvement  and 7 SLRM (Student Lifecycle Relationship Management) projects and it proved to be an excellent forum for reflecting on the achievements of the projects http://www.jisc.ac.uk/whatwedo/programmes/bce/relationshipmanagement.aspx
Organised by Sharon Perry – with colleagues from JISC CETIS http://jisc.cetis.ac.uk/support/relationship-management– who has provided unfailing support for the projects throughout their term, the day provided an opportunity for the projects to present common findings in groups of four or five, exchange lessons learnt and consider next steps, in the august auditorium of the YSJ chapel. Insights from subject matter experts engaged in the programme (who have previously contributed to JISC work in this area) – Mark Stiles, Martin Haywood, Peter Kawalek and Alan Paull – enriched the discussions and provided alternative perspectives.
Time has passed all to quickly since the start-up meeting held at Aston University.  Early on, some projects had helpfully published videos describing their work: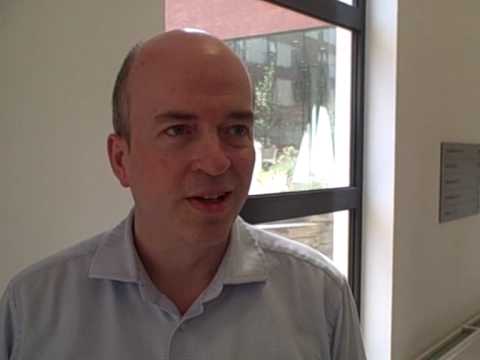 It's probably fair to say that, in general, there was widespread under-estimation of the challenge involved in these cross-institution process improvement projects at the programme initiation – a challenge exacerbated by the rather volatile economic and funding climate which has dominated senior managers attentions. On the other hand some projects (e.g. Bournemouth, Coventry and Birkbeck) reported that the current climate had focussed minds and for senior management, interest in projects which would improve the effectivenss of processes across departments and functions in support of better partner/client/student engagement was a 'no-brainer'. Several projects took an inspired approach in rising to the challenge, making good use of other JISC resources such as the Embedding BCE InfoKit in so doing: http://www.jiscinfonet.ac.uk/infokits/embedding-bce
These ambitious projects required extensive cross-departmental and cross-functional exploration just in order to derive process maps and blueprints, so inevitably previously buried/invisible barriers were unearthed as well as great moments of clarity achieved.
The CRM projects were guided by the CRM Self-analysis Framework http://jisc.cetis.ac.uk/crm-tools/, a good practice resource which will be enriched through these case studies; each CRM project was a journey on the maturity path from Peripheral to Tactical to Strategic use of CRM processes. The SLRM projects were exploring service design approaches and there was much collegiality among the projects; the University of Derby, for example, had previously hosted a service design workshop.
Some of the key themes from the day were around:
transparency
data/information sharing (including cultural barriers to), management (reliability) and ownership;
the holy grail of interoperability;
the difference between having a database & knowing/agreeing the purpose of it;
transforming individual value into collective value for the institution;
better managing partnerships e.g. in the growing distance learning market;
processes which flexible delivery of learning and knowledge opportunities;
the vital role of marketing and finance;
a shared conceptualisation of the 'customer' or 'partner'.
Some interesting innovative approaches and opportunites were highlighted, such as:
the 'high road, middle road and low road' alternative strategies to BCE (Roehampton),
the senior management desire to be able to 'take a slice' across the organisation and review/promote it (Loughborough),
the difference between cultural and behavioural change (YSJ);
opportunities to include student and staff with external partners within a CRM (UCLan);
CRM 2.0 and an open approach to managing relationships through web technologies (CETIS).
On CRM, all agreed that essentially it is a business philosophy rather than a system and if viewed as such there is a much better chance of success than if a system is implemented in an imprecisely defined business environment. Training will also meet less resistance as people will understand the shared objectives behind the system. On SLRM, all agreed that the goal was to enhance the student experience, an increasingly complex challenge as it involves creating compatibility between existing student admin systems and new remote student and employer engagement interactions.
Pride of place for the most appealing reflection goes to a delightful image, which emerged from project discussions, of information hamsters, determinedly retaining more and more info in already stuffed cheeks – not one to aspire to!
Finally, an encouraging endorsement from the project sponsor of one of the SLRM projects: http://goslurp.blogspot.com/2010/02/message-from-our-project-sponsor.html
Further details and all presentations from the day – including the context with potential next steps for JISC Relationship Management from the programme managers Simon Whittemore and Myles Danson – can be found here: http://wiki.cetis.ac.uk/Final_RM_Meeting_26th_March_2010#Thursday_25th_March